Meet the Pastor
Hello! I'm Steve Cauley. Currently serving as Pastor of Zion Lutheran Church in Muscatine, Iowa.
A little about me: Ordained to Word and Sacrament ministry in 2007, I've been a pastor serving the Evangelical Lutheran Church in America (ELCA) for 11 years. I'm excited about my family, church leadership, working with pastoral interns (and folks discerning vocation), St. Louis Cardinals baseball, road biking, and traveling to new places.
In 2017, I began a four-year Doctor of Ministry program at Luther Seminary in St. Paul, MN.   My focus is on congregational leadership and mission development.  I am excited by learning new ways to think about God's mission in our congregation as we reach out to share the love of Christ!
I believe ministry is all about:
Relationship.
Being open to the Spirit and following where the Spirit leads.
Serving Christ and not myself.
I went to Texas Lutheran University in Seguin, Texas and received an undergraduate degree in Business Administration in 1998.   I worked for a multi-national bank in San Antonio, Texas for about four years before landing in seminary in Chicago.
In 2006, I graduated from the Lutheran School of Theology at Chicago (LSTC) with a Master of Divinity degree and subsequently began my service as Associate Pastor at Advent Lutheran Church in Houston, Texas, a ministry position I held for about four years.
In 2010, I was called as Pastor of Zion Lutheran Church in Muscatine, Iowa.  I've served God's people faithfully and am affirmed in my vocation as a pastor.  It's been a fun and wild ride, and I'm so blessed to share life with the saints at Zion in Muscatine, Iowa!
My life is enriched through my discipleship and understanding of my sense of call to serve Christ as a pastor, and my other primary vocation is that of father/husband.
I met my wife, Karen Landahl, while a student in Chicago.  We have three girls:  Analise, Linnea, and Norah.  Life revolves around these three!
Pastoral Internship Ministry
Program Overview
At Zion Lutheran Church, we are committed to making disciples and leadership development.   We participate with Evangelical Lutheran Church in America (ELCA) seminary students who are studying to become ordained pastors.
Our internship program provides opportunities for future pastoral leaders to grow in their theological knowledge, develop their gifts for pastoral ministry, and discern their vocational calling to serve Christ's church.
Pastoral interns will have the opportunity to serve at Zion Lutheran Church and work in strategic areas of focus.  The goal is to prepare seminary students for their first call through a variety of ministry and service opportunities in the church.
Our intern student for 2016-17 is Kyle Seibert. Kyle grew up in New York and came to Muscatine via Boston and Chicago; he is honored to serve as the pastoral intern at Zion Lutheran Church.
Before coming to Muscatine, Kyle studied theology and philosophy, worked running Christian mission trips, and earned a Master of Business Administration (MBA). He began to notice the presence of God in his life and was drawn into Christian communities.
It is this recognition of Christ, even in unexpected ways, that motivates him to be attentive to the presence of God in the lives of others and the community.
Staff
Heather Mills
Office Administrator
Heather graduated from Muscatine Community College with her AOS (Administrative and Office Support) degree and did part of her internship at Zion Lutheran Church while finishing her degree in 2011. She has been at Zion since May 2013.
Heather resides just outside of Muscatine with her husband, Nathaniel, four children, Austin, Gabrielle, Traven, and Elizabeth, and their Golden Retriever, Buddy.
Maggie Tiecke
Director of Music Ministries
Music in Zion's worship services has strengthened Maggie's faith journey from early childhood and continues to this day.
As Director of Music, she selects the anthems, rehearses and prepares Zion's choir for the worship services.
Through God's gift of music, we share our faith with each other and with our Zion Lutheran family.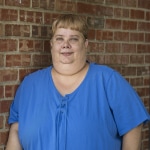 Stacey Ramos
Youth Ministry Specialist
Stacey Ramos oversees many of our youth ministries, including confirmation, youth education, youth trips and youth fundraisers. She was born and raised in Clinton, Iowa and grew up at Zion Lutheran Church in Clinton, Iowa. In 1993, Stacey moved to Muscatine and joined our community of faith.
Stacey works with youth in many ways: daycare provider, VBS and Sunday school teacher, youth committee member, and a para-educator for the school system. The youth are our future, and she enjoys working with them and watching them grow!
Stacey lives outside of Muscatine and is married to Rosendo Ramos. She has four beautiful children: Jason, Justin, Jacob and his wife Kelsie, and Katie and recently became a grandmother!
Contact Stacey at staceyjeanramos@gmail.com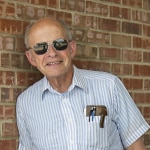 Charles Potter
Organist/Bell Choir Director
As one of Zion's organists, my task is to help lead the congregation's musical worship in singing hymns and liturgy and by providing prelude and postlude music appropriate for the themes of the day and the season.
As Zion's Bell Choir director, my task is to do the best I know how to do to help the bell players do the best they can do.