Staff
Vicar Katie Anderson
Pastoral Intern
Our Pastoral Intern for 2020-2021 is Vicar Katie Anderson. Vicar Anderson began her one-year internship in June 2020.
My name is Katie Anderson. I'm from the small town of Spring Valley, Wisconsin. 

After graduating from high school, I went to Luther College and pursued my love of nature with a degree in environmental studies. 

Eventually, I learned about the ELCA's program Young Adults in Global Mission. I served for a year in England as a chaplain's assistant at a girl's boarding school. During this time, I realized that I was being called into ministry. 

Once I arrived back home from England, I applied for seminary and began school the spring after I got back at the Lutheran School of Theology at Chicago.  I've been challenged and overjoyed to see the ways God shows up in my life and the lives of others when I am allowed to step into such personal and holy moments in the lives of people within the church and community. 
Heather Mills
Office Administrator
Heather graduated from Muscatine Community College with her AOS (Administrative and Office Support) degree and did part of her internship at Zion Lutheran Church while finishing her degree in 2011. She has been at Zion since May 2013.
Heather resides just outside of Muscatine with her husband, Nathaniel, four children, Austin, Gabrielle, Traven, and Elizabeth, and their Golden Retriever, Buddy.
Sue Robinson
Director of Music Ministries
Music in Zion's worship services has strengthened Maggie's faith journey from early childhood and continues to this day.  As the Director of Music, she selects the anthems, rehearses and prepares Zion's choir for the worship services. Through God's gift of music, we share our faith with each other and with our Zion Lutheran family.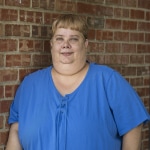 Stacey Ramos
Youth Ministry Specialist
Stacey Ramos oversees many of our youth ministries, including confirmation, youth education, youth trips and youth fundraisers. She was born and raised in Clinton, Iowa and grew up at Zion Lutheran Church in Clinton, Iowa. In 1993, Stacey moved to Muscatine and joined our community of faith.
Stacey works with youth in many ways: daycare provider, VBS and Sunday school teacher, youth committee member, and a para-educator for the school system. The youth are our future, and she enjoys working with them and watching them grow!
Stacey lives outside of Muscatine and is married to Rosendo Ramos. She has four beautiful children: Jason, Justin, Jacob and his wife Kelsie, and Katie and recently became a grandmother!
Contact Stacey at staceyjeanramos@gmail.com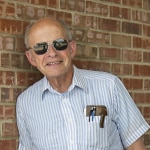 Charles Potter
Organist/Bell Choir Director
As one of Zion's organists, my task is to help lead the congregation's musical worship in singing hymns and liturgy and by providing prelude and postlude music appropriate for the themes of the day and the season.
As Zion's Bell Choir director, my task is to do the best I know how to do to help the bell players do the best they can do.