Meet the Pastor
I was born and raised in a family of four boys in Michigan northwest of the Grand Rapids area in a rural German farming community. We lived in the midst of a large close-knit extended family. I'm half Irish and half German- explains a lot about my personality. I attended a small Lutheran (Missouri Synod) school surrounded by farms and orchards through the 8th grade and then went to high school in town. Until that time, I thought the world was mostly made up of Lutherans and Catholics and that one of us was going to hell. Or at least separate rooms in heaven.  (Though, my mother's side of the family was Baptist and in their eyes, we were all going to hell. But, I didn't care much as long as they weren't going to be there). As early as I can remember, I worked in fields and orchards. When I was fourteen I was hired into an "easy" job in the grocery store in town. When I was 15, I began an apprenticeship as a meat-cutter. I enjoyed that trade and thought I'd found my calling, but things changed.  Some years later, stores started buying beef already broken down into primal cuts from a far off land called "Iowa." I didn't like Iowa much back then since IBP changed the nature of my job. As the more skilled part of meat cutting disappeared from the stores, I decided to go to the university and I majored in International Affairs and economics. After that, I began my MBA and started working for the United States Treasury Department.  Then I became a broker of stocks, bonds and commodities. I also spent time in Corporate Banking. While those ventures were interesting and informative, they were never quite fulfilling and I was restless. Since I've always enjoyed philosophy and theology, I decided to begin more graduate studies in a seminary with an eye to becoming a professor someday in a college or university. To avoid moving young children to a large city setting, I ended up, of all places, in Iowa at Wartburg Theological Seminary in Dubuque.  And that is how I came to live in the very state that I didn't like. Though, I have come to love it here (except during the winter) and now consider it home. What happened to my plans to be a professor? As part of the seminary education and experience, completing an internship in a parish setting is required.  During that period, the vicar has the opportunity for practical learning and real-life experience of being the resident theologian for a faith community. I had such a positive experience during my vicarage that I desired to stay in parish and congregational life. During my time as a parish pastor, I have been in several settings: a bedroom community, a rural setting, and the inner city, along with several subsequent interims. While each setting has unique characteristics, they also have commonalities. Teri and I have 5 children:  two on the East Coast, three in this area. We have 5 grandchildren: four grandsons and a princess (as Teri puts it) and we are fortunate that they live locally. We enjoy running, biking, hiking, and anything active. We travel quite a bit and always have an eye out for an adventure. We live in LeClaire, though we talk of someday jumping the rails and seeing where they take us. We view life as a gift to be lived, played with, and enjoyed.
Staff
Vicar Katie Anderson
Pastoral Intern
Our Pastoral Intern for 2020-2021 is Vicar Katie Anderson. Vicar Anderson began her one-year internship in June 2020.
My name is Katie Anderson. I'm from the small town of Spring Valley, Wisconsin. 

After graduating from high school, I went to Luther College and pursued my love of nature with a degree in environmental studies. 

Eventually, I learned about the ELCA's program Young Adults in Global Mission. I served for a year in England as a chaplain's assistant at a girl's boarding school. During this time, I realized that I was being called into ministry. 

Once I arrived back home from England, I applied for seminary and began school the spring after I got back at the Lutheran School of Theology at Chicago.  I've been challenged and overjoyed to see the ways God shows up in my life and the lives of others when I am allowed to step into such personal and holy moments in the lives of people within the church and community. 
Heather Mills
Office Administrator
Heather graduated from Muscatine Community College with her AOS (Administrative and Office Support) degree and did part of her internship at Zion Lutheran Church while finishing her degree in 2011. She has been at Zion since May 2013.
Heather resides just outside of Muscatine with her husband, Nathaniel, four children, Austin, Gabrielle, Traven, and Elizabeth, and their Golden Retriever, Buddy.
Sue Robinson
Director of Music Ministries
Music in Zion's worship services has strengthened Maggie's faith journey from early childhood and continues to this day.  As the Director of Music, she selects the anthems, rehearses and prepares Zion's choir for the worship services. Through God's gift of music, we share our faith with each other and with our Zion Lutheran family.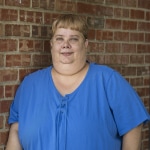 Stacey Ramos
Youth Ministry Specialist
Stacey Ramos oversees many of our youth ministries, including confirmation, youth education, youth trips and youth fundraisers. She was born and raised in Clinton, Iowa and grew up at Zion Lutheran Church in Clinton, Iowa. In 1993, Stacey moved to Muscatine and joined our community of faith.
Stacey works with youth in many ways: daycare provider, VBS and Sunday school teacher, youth committee member, and a para-educator for the school system. The youth are our future, and she enjoys working with them and watching them grow!
Stacey lives outside of Muscatine and is married to Rosendo Ramos. She has four beautiful children: Jason, Justin, Jacob and his wife Kelsie, and Katie and recently became a grandmother!
Contact Stacey at staceyjeanramos@gmail.com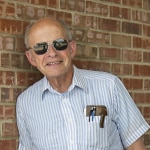 Charles Potter
Organist/Bell Choir Director
As one of Zion's organists, my task is to help lead the congregation's musical worship in singing hymns and liturgy and by providing prelude and postlude music appropriate for the themes of the day and the season.
As Zion's Bell Choir director, my task is to do the best I know how to do to help the bell players do the best they can do.