Welcome to Zion Lutheran Church
Whatever your reason for stopping by our website, we're sure glad you're here, and we hope to meet you soon! Below are some of the frequently asked questions we get from our new members that might help to answer some of your initial questions. Feel free to browse around the rest of the website to learn more or stop by to say hello!
How is Zion Lutheran different from other churches?
Located right in the heart of Muscatine, Iowa, Zion is an all generation, all are welcome type of church. What you can expect from us is a warm and inviting atmosphere where the traditions run as deep as our history in Muscatine for over 134 years. You can also find new and fresh ideas that we're ready to implement to be prepared for what the Muscatine Community needs. At Zion, our basis is around our Faith, our Zion Family, and our Muscatine Community. If you're looking for a place to call home. A place to feel comfortable. A place to worship God and practice your Faith in a great Community then Zion could be the perfect fit for you. Come on by and check us out. Whether you choose to stay, pass on through, or even if you just stop by for some cookies after service we can't wait to meet you!

What can I expect at one of your services?
We have a couple of worship services between Saturdays and Sundays. One is casual in style (piano, comfortable clothing, etc.), and the other is classic in style (choir, hymns, organ).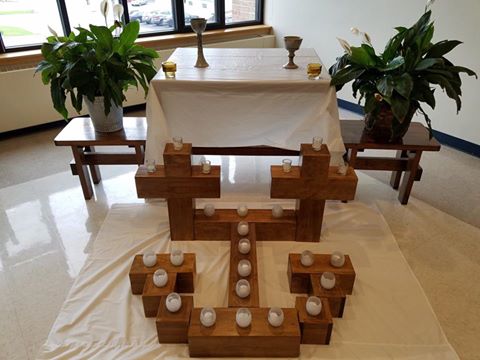 Service Times:
Please note: we are currently not worshiping on Saturday evenings.
Contact the church office for more information.
Sunday Service: Sunday 9 am
Sunday School: Sunday 10:30am
Can I bring my kids to Zion? What's available for them?
Where to start!? If you're asking about kids during a church service, we believe in a 'healthy' congregation. Healthy to us means individuals of all ages from grandchildren to grandparents. From cute and chubby newborn cheeks to the wonderful years of adolescence. From the
'golden years' to the wonderful days of moving back in for a bit after college… whatever the age, we enjoy getting to meet all of God's children at our Church services!
Looking for more? The next question might be, "How old are your kids?"
Check out what's available for KIDS at Zion!